Amistad Digital Resource
Integrating African American history into the social studies curriculum in K-12 public schools provides a more inclusive and accurate record of American history. Amistad Digital Resource provides secondary school teachers with a unique multimedia resource to enhance their knowledge and ability in teaching African American history. The archive includes hundreds of rare and iconic photographs, audio recordings, news clips, and excerpts of oral history interviews with a descriptive narrative text explaining significant themes and key events in African-American history, from slavery to the twenty-first century.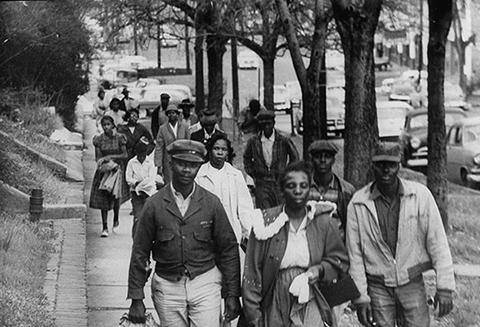 The narrative reflects a pedagogical framework that is simple but powerful: It considers human agency as the motivating force of the freedom struggle. Although the narrative is event driven in order to fit easily into classroom curriculum, it always emphasizes the role of the individual, male or female, black or white, layperson or clergy, young or old. The premise of this project is that African American history is American history, and we hope that this project will help teachers in presenting a more inclusive representation of our past as a nation.